Tea-lång Klänningar för Brudnäbb - Tyll Spets Ärmlös Rund-urringning
#193600
recensioner
Skriv en Recension
jaycinacraft
2019-08-17 19:02:55
lauralewisk20
2019-06-10 14:03:49
Loved the product ! Love the dress! Very little hassel ! Received the dress within a two week span! Amazing loved everything about it !
Niki Hutchinson
2019-05-16 07:28:22
Erin Powers Burke
2018-08-13 07:49:46
My 3 year old daughter wore this dress in a wedding over the weekend and I couldnt have been happier with it. It came quickly, was shipped very well so as keep the dress in pristine condition, the size chart was very accurate (she is somewhat in between sizes, so I ordered the smaller of the two and it very perfectly), and it looked beautiful coming down the aisle.

Due to the length, I was stressed about getting the perfect shoe to go with it, but when it came down to it, I could barely see her shoes! After the ceremony, I put her jellies on her feet, and couldnt even tell the difference.

At several points during the day, I had to use candy to bribe a tired 3 year old into smiling for pictures etc, and not once, but TWICE, she got candy on her dress. One time was on the bodice and once on the tulle. (I should have learned my lesson the first time). All I had on my was a baby wipe, and both times the stains came right out.

I couldnt have been more impressed with this experience.

Pay no mind to the bathroom, its the only photo I have so far! Too cute, not to share.

Lauren
2018-05-02 00:52:38
Was worried about ordering the dresses made to measure incase they didn't look right on my flower girls but I couldn't find anything I liked elsewhere within budget so went ahead and ordered and wasn't disappointed. Great communication with the team in regards to measurements and from them going ahead making them to arriving was not very long at all.

Pleased with the dresses on each of my flower girls and can't wait for them to wear it on the big day! If you are unsure then as long as your measurements are correct you won't be disappointed. Quality just as good as shops!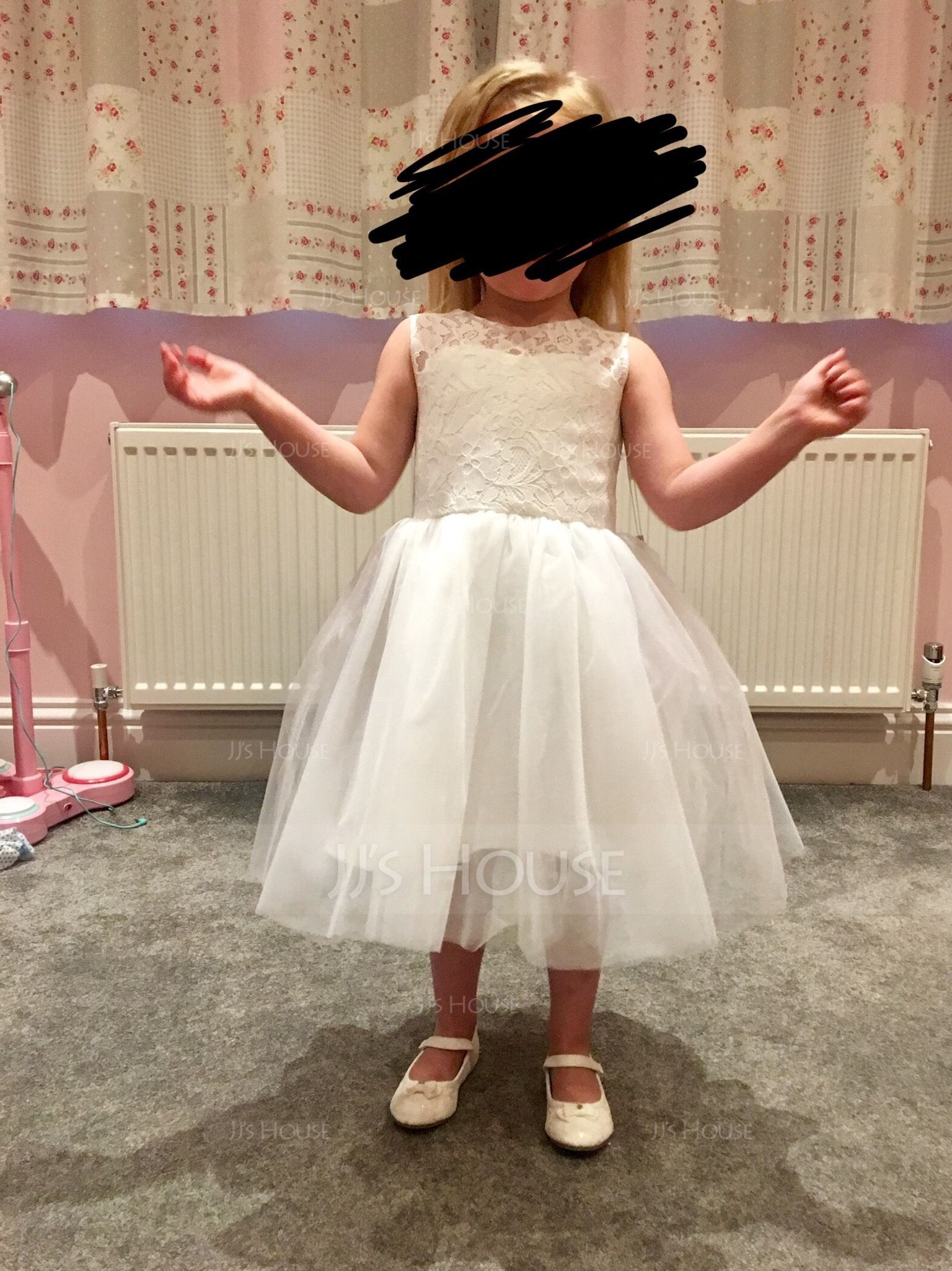 DMcKenzie
2018-04-16 07:03:32
Love this dress for our flower girl! And she loves it too. I would recommend this purchase, but I would definitely order by the individual's measurements and not by typical US size. I normally purchase a US size 7 for my daughter, but a size 5 in this dress fits her perfectly. We paired the dress with JJHouse's Elegant Silk Sash with Rhinestones (purple) and it makes it pop!

Alison Jane
2018-04-07 00:12:25
Beautiful material and design I'm really happy with It
Jo Regan
2018-02-13 14:21:03
Marina
2017-12-07 11:59:31
Wunderschön!
Meine Tochter hatte das Kleid bei ihrer Tante auf der Hochzeit an sie war überglücklich!
Material ist Spitze!
Kann ich nur weiterempfehlen!!
hjstrauch72
2017-04-27 08:47:07
Dress for perfectly and came in a nice bag. Very please with the product and service we got