A-линии Совок шеи Иллюзия Длина до пола Шифон кружевной Платье Для Матери Невесты с Плиссированный блестки
Продолжительность доставки: 3-6 Дней * Ориентировочная Доставка: 3-6 Дней
* Стандартная Доставка: 5-10 Дней
* Ориентировочная Доставка: 3-6 Дней
* Стандартная Доставка: 5-10 Дней

Срок пошива:

12-15

Дней
Продолжительность доставки: 3-6 Дней * Ориентировочная Доставка: 3-6 Дней
* Стандартная Доставка: 5-10 Дней
* Ориентировочная Доставка: 3-6 Дней
* Стандартная Доставка: 5-10 Дней

Закажи сегодня, получить это
Это платье шьется на заказ. Независимо от того, шьется платье по Вашим меркам, или Вы заказываете стандартный размер, наши портные изготовят каждое платье на заказ.
Часто покупается с

Мнения Покупателей
Вопросы
Задать вопрос>
| Общая посадка | |
| --- | --- |
| Мало | |
| Соответствует размеру | |
| Велико | |
Поделитесь своим образом с другими клиентами и получите до 200 баллов.
Будьте первым, кто загрузит фотографии. Поделитесь своим образом с другими клиентами и получите до 200 баллов.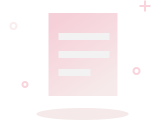 No reviews match your selections.
Please reselect filters to view comments.
Q:
Can this dress be custom fitted and shortened?
Q:
Is the cape removable? And if not, does it restrict arm movement at all, for instance hugging people?
Q:
I'm interested in this dress. How is the best way to remove wrinkles?

Q:
Are these samples being shown in navy or black?
Q:
Is this dress available for try-on? And how I can return the try-on dress?
Галерея стиля