Customer Reviews
Sheath/Column Off-the-Shoulder Knee-Length Taffeta Mother of the Bride Dress With Appliques Lace Cascading Ruffles
#008005949
List Price: US$ 389.00 Save US$ 252.01
By Trista
2016-04-26 20:50:25
My daughter wore this to prom; she loved the fabric and the dress fit perfectly. Great quality, and it came quickly! Will definitely be ordering again from JJ's House!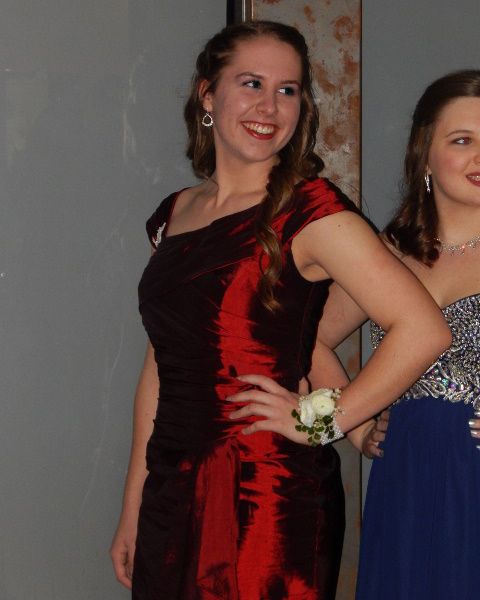 By Kaiska
2016-04-06 23:39:54
I was very pleased about the dress. I ordered it as a coustom sice. Had to nip in couple of sentimetres from the waist, otherwise it was just perfect. Dress is guality made.

By Labroille
2016-02-25 18:49:42
By fborto
2013-10-02 18:37:42
FEATURED REVIEW
My name is Maria and I wanted to buy a special dress for my daughter's wedding.
I found JJ's house website and saw their gorgeous dresses for amazing prices. I almost did not believe it.
Too good to be true, I thought.
Then, I selected some models and as I was still not sure about the website and which dress to choose, I decided to contact a person at the chat room to see if it was not a scam.
This was the best thing I did - not only the person assured me of the security, honesty and professionalism of the company, but also helped me, by giving opinion about the models that would better fit me, by checking my measurements.
Needless to say that I loved the dress when I put it on! Very classy!
The taffeta material, the dress style, the ruffle appliques and in special, the quality of the sewing were done in perfection! No threads are visible; everything is hidden under the lining.
I received the dress well packed and protected and the mail was delivered as the website promised.
I recommend J's house website for my friends and anyone looking for a nice and elegant dress and I am sure I will come back to purchase more.
Finally I would like to thank JJ's house for making my life easier in finding a beautiful dress with an amazing price to my daughter's wedding.
Sincerely,
Maria

By cecilialoorz
2016-04-29 17:50:51
el vetido me quedo bien solo tuve que llevarlo a la modista para que le coja un poco la manga y un poquito la cadera..pero genial..mas adelante pondré una foto..
By Bevmoore321
2015-10-06 07:21:40
The dress was for my sons wedding. I was really worried after reading the reviews but . . . The dress was beautiful. The fit was perfect. I plan to continue to order from this company.
By dcabral
2015-09-21 10:13:26
By mn.ja
2015-07-11 02:36:55
très jolie robe élégante, tissu un peu épais avec la doublure
coupe parfaite, rien à modifier , tenue parfaite

By encremarine
2015-06-22 08:33:48
Livraison rapide pour une robe faite sur mesure.
La couleur est identique a la photo.
J'ai demandé une rectification sur la robe qui a été prise en compte.
Parfait.
By april777
2015-05-26 13:07:35
I bought this in red -- the construction was excellent - it was everything I thought it would be