Empire One-Shoulder Sweep Train Chiffon Maternity Bridesmaid Dress With Ruffle Lace Beading
#22469
Product Reviews
Write a review
Hannah
2018-07-16 01:40:40
I wanted to wear something special and as we are having a boy, I chose this beautiful sky blue dress. We are so blessed and happy with the photos, thank you JJshouse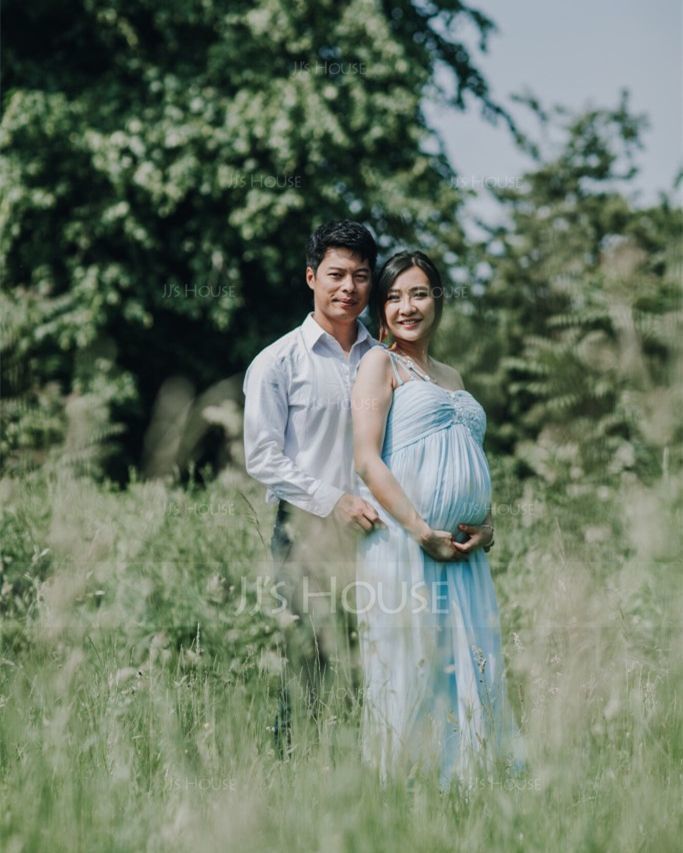 ashleecollins44
2017-01-04 20:39:25
The dress was a little big, but after I got it tailored it looks great and fits great!
To Be Mrs B
2014-10-06 18:50:37
Wow! This dress is absolutely stunning. I purchased 3 for my bridesmaids and opening the box and pulling them out brought me to tears. Thank you so much.
elisangelacosta1987
2014-08-01 19:19:38
BUST: 39.5 inch
WAIST: 38.5 inch
HIPS: 42 inch
hollow to floor: 54 inch
Nadja Becker
2013-06-20 22:53:46
Hi, ich hätte es garnicht erwartet bin sehr positiv überrascht Grösse, Länge alles stimmt alles ist so wie ich es mir vorgestellt habe. Super schnelle Lieferung und einfach KLASSE Job von ALLEN die daran gearbeitet haben. Über preis brauchen wir garnicht zu reden.... Daumen HOCH !!!
I am a mother with baby, at first, I worry about it will not fit me. It give me such a big surprise to me when I open the box. Could not wait to try it on. Fit very well, and the quality is very good. Many thanks for your help. Highly recommended.
Tathiani
2013-04-07 18:20:26
I am very happy with the quality of the dress, Thank you very much!!