Customer Reviews
A-Line/Princess Strapless Knee-Length Satin Wedding Dress With Sash Bow(s)
#002000067
List Price: US$ 240.99 Save US$ 121.00
By Frede Pieters
2016-05-27 00:52:51
Heb de jurk laten maken voor m'n zus haar vrijgezellen.
Past perfect en flatteert haar zo goed.
Bedankt. we zijn er zeer gelukkig mee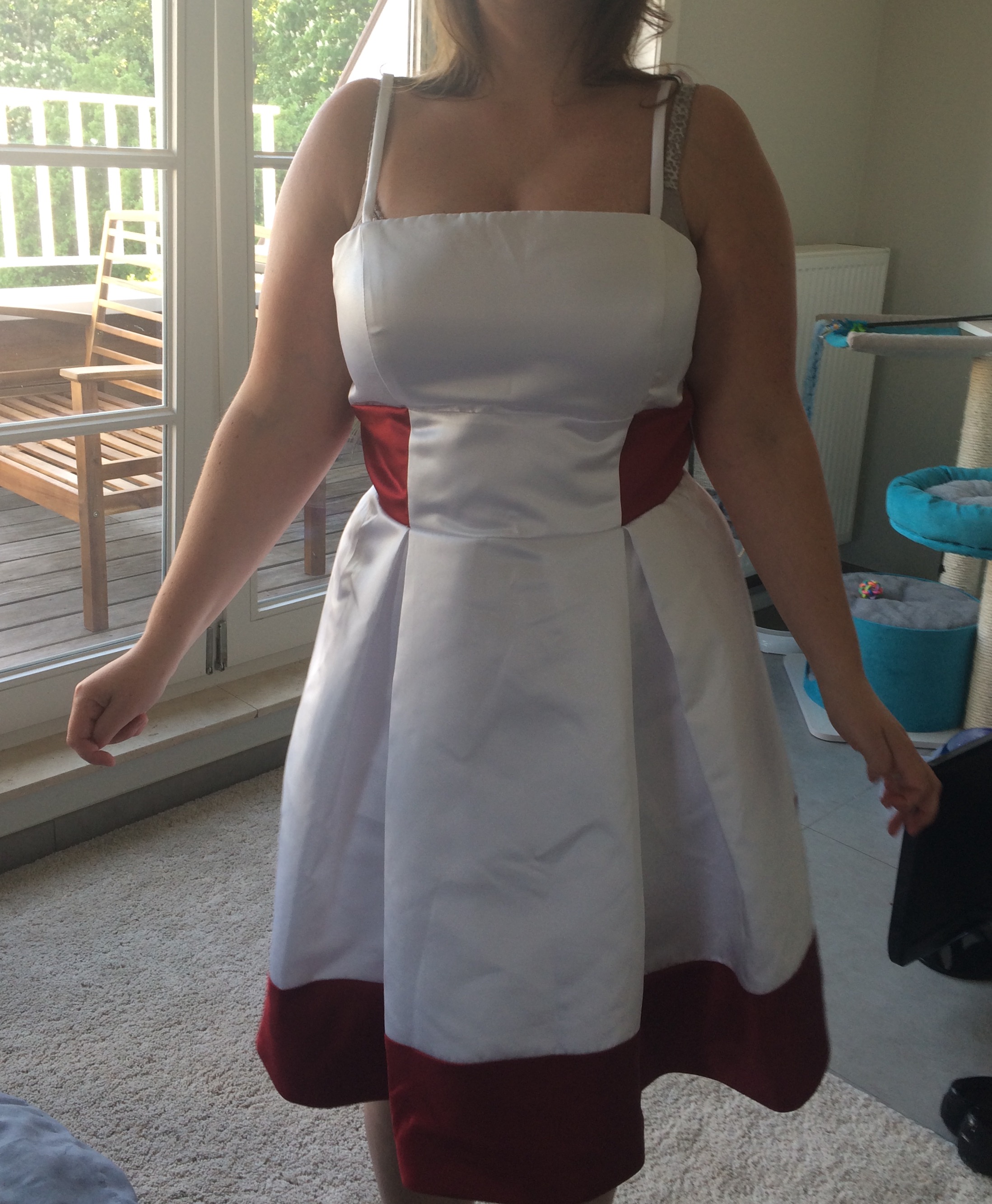 By mariela_basilio
2016-01-02 09:41:00
By mariela_basilio
2016-01-02 09:40:57
I love it, I thought it was going to be big but it was a perfect fit

Reply by JJsHouse 2016-01-03 01:18:25
By B.Strube62
2016-05-31 11:02:16
Heute ist mein Kleid angekommen,es ist sehr schön kann leider noch kein Bild machen da die Hochzeit erst im Oktober ist.Ein Lob an die Damen und Herren die an dem Kleid mitgearbeitet haben.
By jlcgem2
2016-02-18 10:47:52
Amazing satin fabric, style and support. I love the rich look of this dress. The fit is great and there is even a support bra in this strapless dress. I have recommended this site to others. No picture because the big date is not until April!
By mramirezsantis303
2016-01-29 15:27:58
el vestido me llego antes de lo que esperaba pero es precioso lo ame inmediatamente es justo lo que yo queria
By kscadu
2015-11-30 07:29:25
Pictures are very accurate to the actual dress received. It is beautiful and very comfortable. I found the bust runs a bit big but everything else is accurate. Great value and beautiful dress!
By gayle_donato
2015-05-04 23:50:52
By nadia.theodore
2014-08-12 07:52:44
i just love the dress great job to those who created and build it
By kozurova
2014-06-19 02:56:46
Платье прекрасное!!! Волновалось заказывать через интернет, но платье уж очень понравилось и я решила рискнуть и не зря! Очень радует! Все в точности как на картинке! Особенно порадовала быстрая доставка в Россию за 10 дней! Супер! Спасибо огромное! Буду рекомендовать своим подругам!!!!