Customer Reviews
A-Line/Princess Halter Knee-Length Chiffon Homecoming Dress With Ruffle Bow(s)
#022003360
List Price: US$ 193.00 Save US$ 103.01
By bischoff_dani
2016-05-01 11:43:19
By therezita6
2016-01-14 06:20:47
An absolutely stunning dress! Just as pretty as pictured. Got a custom size, and it fits perfectly. It's made from a pretty material and looks like a quality dress. So happy, and will certainly order from you again.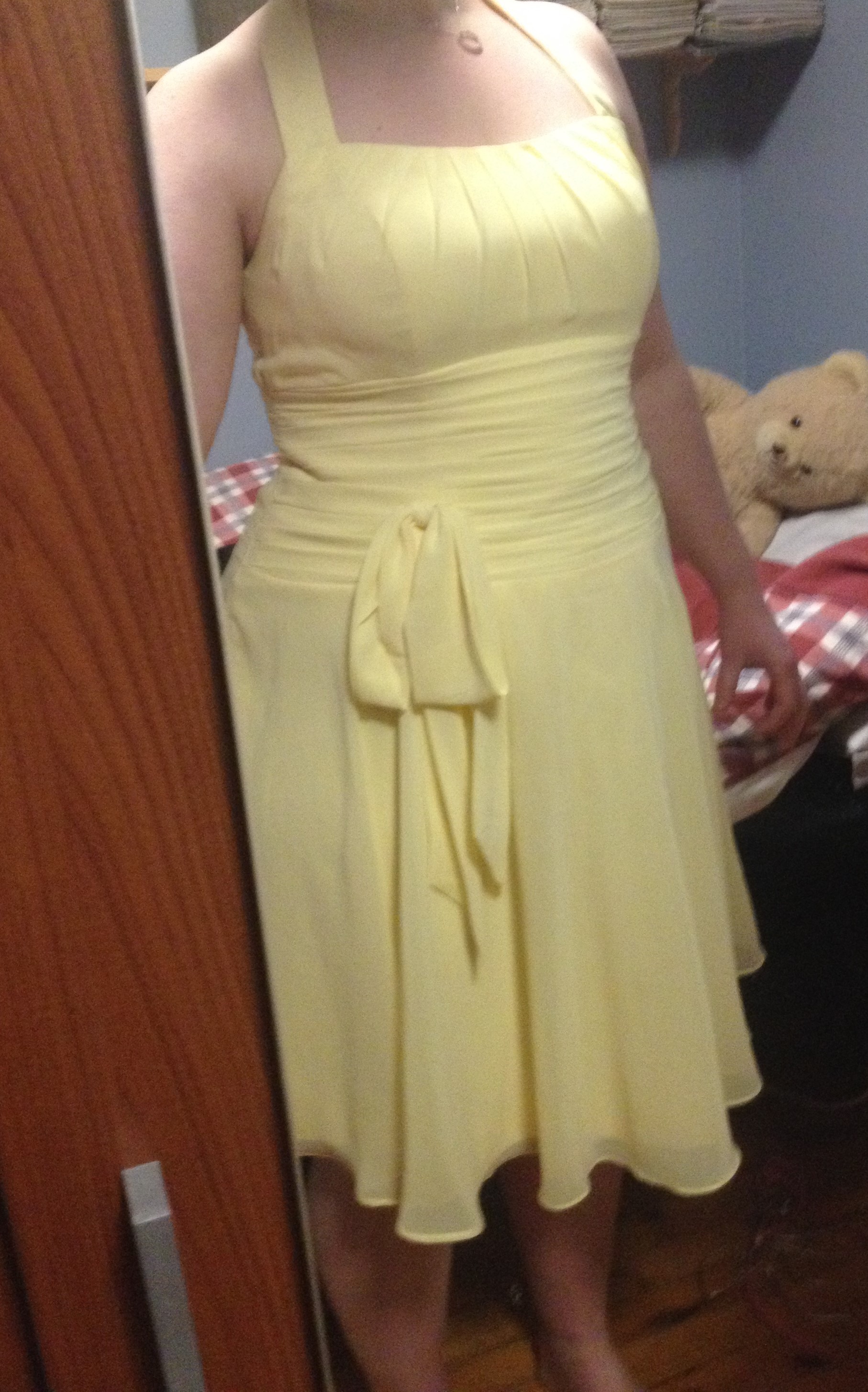 By gaillehmann
2013-09-21 15:13:54
FEATURED REVIEW
I just received this dress. Love it Great quality. Fits perfect. I will be ordering my 2 formal dresses from here very soon See picture

By bischoff_dani
2016-05-01 11:28:42
passender Schnitt für lockere festliche Kleidung..:)
By albreeforrester
2015-04-27 20:55:06
A beautiful dress that fit perfectly. Came in quickly and looks absolutely stunning. Would definitely order from here again.
By Jasmine
2014-09-28 01:27:39
Wow! The dress is wonderful. Thank you.
By Angelia
2014-09-27 23:43:03
The colour of the dress is amazing.
By Susan
2014-09-14 01:40:28
Wow!!! Nice dress with beautiful color!! This is the right dress I am looking for!! I am happy with it. It goes well with my shoes. Oh, Thank you for the dress.
By Maria
2014-09-03 02:00:03
This dress is perfect and i love it.
By penelopemongey
2014-02-18 08:33:35
I am so delighted and thrilled with this fantastic service. I chose a gorgeous dress and in my excitement I didn't review the time involved with making and shipping however I didn't need to worry about it because once I had contacted them letting know my timeline and that I was based in Ireland they were on the case and my dress arrived in a very short space of time.
It is wonderfully made and fits perfectly. I would recommend the custom option. I couldn't stop recommending this to friends it is brilliant thank you to everybody involved with making my dress for me
Reply by JJsHouse 2014-02-19 01:07:46
Dear Penelopemongey, thank you so much for your recognition of JJ's House. We are so happy to offer a wide selection of couture-style dresses to the customers. It is our responsibility to ensure you look your best and different on every event.