Gorgeous Alloy With Rhinestone Women's Jewelry Sets
#27615
Wedding & Party Jewelry
+

* Expedited Shipping: 2-6 days
* Standard Shipping: 3-8 days
* Expedited Shipping: 2-6 days
* Standard Shipping: 3-8 days
* Super Saver Shipping: 10-30 days
Processing Time:

5-6

days
+
Delivery Time: 2-6 days * Expedited Shipping: 2-6 days
* Standard Shipping: 3-8 days * Expedited Shipping: 2-6 days
* Standard Shipping: 3-8 days
* Super Saver Shipping: 10-30 days
All personalized and personal care items are final sale. Due to hygiene issues there are no returns/exchanges.
See Details
Description
Founded in 2007, JJ's House is the global leading online retailer for wedding gowns, special event dresses, wedding party dresses, fashion dresses and accessories. Customers can browse the vast online selection and choose their favorite dresses with great satisfaction.
Product Code
#27615
Category
Jewelry Sets
Sets Include
Necklace,Earring
Material Type
Alloy
Gemstones
Rhinestone
Length of Earrings
2.36"(Approx.6cm)
Earrings Type
Pierced
Length of Necklace
13.8"-17.7"(Approx.35cm-45cm)
Necklace Closure Type
Lobster Clasp
Occasion
Anniversary, Wedding, Engagement, Birthday, Gift, Party
Tips
Color & Style representation may vary by monitor. Not responsible for typographical or pictorial errors
Best Selling Items
RECOMMENDATIONS
Product Reviews
Write a review
nebyat_k
2018-06-21 05:31:04
joedel45
2015-06-04 10:57:05
THIS SET IS NOT ONLY BEAUTIFUL THE QUALITY IS FAR BEYOND ANYTHING I HAVE SEEN IN LOCAL STORES. WHEN I FIRST SAW THE PICTURES OF THE SET I THOUGHT WELL IF IT LOOKS HALF AS GOOD AT THE PICTURE THEN ITS WORTH IT . MUCH TO MY SURPRISE WHEN IT ARRIVED IT DAZZELED ME. AS FAR AS THE LADIES GO IT BASICALLY KNOCKS THEM OFF THEIR FEET.
I LOVE TO GIVE JEWELRY ARAW TO FRIENDS. PLEASE LET ME KNPOW OF ANY NEW ARRIVALS AND IF YOU HAVE A CATALOG SEND IT TO ME. THANK YOU AGAIN JJ'S HOUSE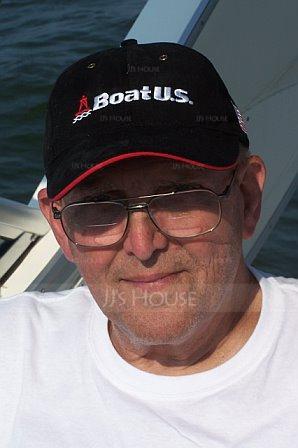 shsmith1101
2018-02-09 11:52:33
This is much prettier in person! I cant wait to wear it to my daughters wedding in a few weeks.
jokuball_3
2018-01-02 17:38:30
arrived fast, perfect what I need it for.
Vanessa.mekouo
2017-10-21 13:00:21
Super beau hate de porter pour le jj
1315borden
2017-06-09 17:51:02
ninasprayberry
2017-05-05 17:57:57
Nice item delivered on time as described.
Kerstin
2015-10-28 12:44:26
carmina1969
2015-09-07 12:14:07
Precioso, mejor de lo que me esperaba, voy a estar wapisima en la boda!
Related Tags

8cm Necklace Approx Wedding Jewelry Sets, 8cm Jewelry Necklace Wedding Sets, 6cm Sets Wedding Cz Jewelry, 5cm Necklace Exquisite Wedding Jewelry Sets, 5cm Necklace Approx Wedding Jewelry Sets, 5cm Jewelry Exquisite Wedding Sets, 5cm Jewelry Approx Wedding Sets, 5cm Approx 1cm Wedding Jewelry Sets, 4cm Necklace Approx Wedding Jewelry Sets, 4cm Jewelry Exquisite Wedding Sets,